Governors
I'm going to be both very sad and very happy this term. Happy, because the new vicar is coming to St Mary's (more about that later) but sad, because when he comes I shall step down from being a Foundation Governor.
I have been a Governor in Honley, first at the Infant School and then at our new school, since 2003 – fifteen years in total. I loved being a Governor at the Infant School, where I was always made to feel so welcome, meeting with Mrs Lancaster and all the other Governors, visiting the school to see the children at work and play, having lunch on Roast Dinner Day and at Christmas (yummy!), being at Assemblies and end-of-term concerts and going to be with the children on trips to Magdale, Shakespeare plays and at lots of lovely celebrations like the Queen's Diamond Jubilee, for example.
A particular role I have enjoyed as a Foundation Governor is being the liaison person between the school and St Mary's. This has been an immense privilege because it means that I have seen every Harvest, Christmas and Easter service for the last 15 years. I have many happy (if slightly anxious!) memories of Christingle services, too – all those candles!!!
Having been a teacher myself, I have always appreciated how very hard all the staff at our school work and how much loving care they take over marking and preparing work, making beautiful classrooms and planning exciting experiences for the children. Most of all, it has been an enormous privilege to spend time with the children, to see them growing up and blossoming and learning. It's always good when I'm walking round the village to see them when they're older, at High School, or even older, and to recognise them and see what lovely people they have matured into. Even the youngest children in Reception when I first became a Governor will be 20 years old now!
On Tuesday 30th October our new vicar, the Reverend Martin Short, will be licensed at an evening service at St Mary's. He will, of course, also be the vicar at our sister church, St George's, in Brockholes. I know he is very excited about coming to meet all the children and staff at our school. He used to be a teacher himself, an RE teacher, before he went for ordination. He has a lovely wife, Liz, and two grown-up children who both live in Yorkshire. He has been living and working in the Manchester Diocese for a number of years so he hasn't got too far to move! I know he will appreciate, as I have done, working closely with Miss Goodall, who works immensely hard to make our school the excellent and happy place of learning that it is.
My very best wishes for the future go to the staff and children of the school and to all the parents and carers who support them.
Jane Wardman
September 2018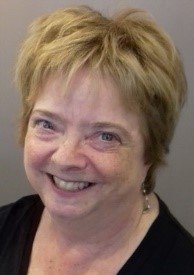 Previous Governor Blogs
Governing Body
Chair - Victoria Ward
Vice-Chair - Rebecca Johnstone
Charles Kaye, Nicolle Burns-Keane, Linda Goodall, Jacqueline Hirst, Kirsty James, Paul Lomas, Deborah Ogden, Hazel Tyler, Jane Wardman, Jennifer Wyrill
GOVERNOR COMMITTEES
STANDARDS EFFECTIVENESS AND

SAFEGUARDING COMMITTEE

Paul Lomas (Chair)

Rebecca Johnstone

Deborah Ogden

Jennifer Wyrill

Linda Goodall

Hazel Tyler

Nicolle Burns-Keane

RESOURCES AND HEALTH & SAFETY

COMMITTEE

Kirsty James (Chair)

Victoria Ward

Charles Kaye

Linda Goodall

Jacqueline Hirst

Nicolle Burns-Keane